2 tags
My blog has moved!
I now have a new blog, it can be found HERE! I won't be using this blog any more but will keep it live so that my archive posts can be perused.  
2 tags
A New Market Town
My first self-published photobook, A New Market Town, was launched on Friday 1st June and is now available to purchase online, at Enjoy Art Space until Friday 8th June and at Infinity Graduate Show at Leeds College of Art from the 15th June.  The books inner leaves were printed at Team Impression, but all other aspects of the book were hand made, including a screen printed cover and printed...
3 tags
The Story So Far
The past couple of weeks have been pretty manic- finishing my degree, making a book and putting on our first exhibition outside of the college of art, The Story So Far. The exhibition opened on Friday night at Enjoy Art Space- thank you so much to everyone who came down and made it an incredible night for all of us! Here a few snaps that photographer Adam Tanser took for us at the opening.  ...
4 tags
Source Graduate Online
The Source Graduate Online for 2012 is now live! My work, as well as all the other talented photographers who will be graduating from Leeds College of Art this summer is being showcased there. Have a look at our course and lots of other from around the UK too! Source  ate
4 tags
3 tags
4 tags
5 tags
www.hannahreynoldsphotography.co.uk has been updated! The Newmarket section has a completely new edit, which reflects a lot of the content that will feature in the self-published book. So check it out! 
4 tags
3 tags
5 tags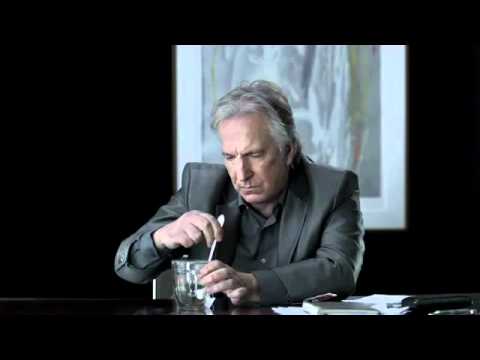 4 tags
4 tags
Newmarket Project Progress
After a completely manic week, one very broken hard drive, and one extremely stressed photographer, the Newmarket body of work is one step closer to being completed! Shooting finished a few weeks ago, scanning the negatives on our badass Hasselblad scanner finished this morning, so now it is just the simple task of editing, sequencing, finalising the design of the book and sending to the...
3 tags
Elena Dorfman - The Pleasure Park
Yesterday I came across Timemachine Magazine, an Australian photography magazine which has some really good work in it! Whilst browsing through the past issues (which are all available to view online) I came across Elena's Dorfman's series The Pleasure Park. Its amazing how I keep stumbling across other photographers who have made work about horse racing as well through the course of...
4 tags
4 tags
The Grand National 2012
Saturday was arguably the biggest day of the horse racing calendar on an international level; the Grand National at Aintree. A race that divides peoples opinions every year, but particularly so now because in the past two years two horses have been put down in each race following injuries sustained during the race.  Divided opinions aside, I wanted to find some photographs that summed up the...
My work has just been featured on the inspiration section of Creative Boom!  Head over here to check it out, and have a look at some of the other creatives that are inspiring them!
4 tags
All The Wild Horses - Andrew McGibbon
'For thousands of years the horse has been mankind's closest ally. The horse made travel and development possible. We tethered, weighted and reigned them. We captured, stabled and trained them.' Although my project focuses on the human and social aspects of horse racing, Andrew McGibbon's work is a reminder of the majestic animal that stands at the centre of the story. Its...
3 tags
Coming Soon
Coming Soon, Newmarket, 2012 Over the past ten months, I have been working on creating a new body of work, documenting the East Anglian town of Newmarket. The town where I grew up and spent the first twenty years of my life in is also, more importantly, widely regarded as the international headquarters for the horse racing industry.  Horse racing has been a part of Newmarket for 400 years, and...
phot(o)lia: House of Coates. Alec Soth. →
photolia: House of Coates. Alec Soth (USA). Photographs by Lester B. Morrison Text by Brad Zellar Design by Hans Seeger Published by Little Brown Mushroom, March 2012. First edition of 1,000. [Purchase LBM, Dashwood] And here it is, the most recent publication by Little Brown…
2 tags
Laura Plageman - In-Between Places
Laura's Website
4 tags
Ben Roberts
One of my favourite photographers work to look at at the moment is the incredibly talented Ben Roberts. His project, The Seventh Zone, particularly resonated with me, perhaps because it has quite a few similarities to some of the work I made last year. Like me, Roberts moved from a small town surrounded by countryside to a large city. He also headed to the outskirts of the city, the suburbs and...
4 tags
Bill Owens - Suburbia
5 tags
Simon Roberts Website
Simon Roberts has recently put loads of new work up on his website, including older projects and new ones made as recently as last year, including a body of work entitled 'Pierdom'. It documents, unsurprisingly, piers around Britain, most of which have seen better days and face uncertain futures.    Simon Roberts, Saltburn-by-the-Sea Pier, 2011.  If your fan of Roberts, head over to...
There's some cracking images on the website of Welshman John Wellings.
4 tags
Andy Sewell - Another Country
Andy Sewell is a young British photographer whose first body of work, The Heath, published in 2011, made it onto a lot of Top Books of 2011 lists. The Heath was a series of observations on Hampstead Heath, an area of countryside that used to sit on the outskirts of the city, but has now become surrounded on all sides by the ever growing capital. Following on from this success, Sewell has begun a...
Leeds In Winter, 2011.
Leeds In Winter, 2011.
Paris, 2011.
Paris, 2011.